Book: Read a holiday themed book.
I believe we have Buddy Read for Moray Dalton's The Night of Fear lined up. It will be a re-read for me but I remember really enjoying the book last year.
---
Task 1: Holiday books often have covers that try to evoke a certain emotion in the reader. Post a picture, or a gallery of pictures, of holiday themed book covers that really appeal to you, and, if you want to, tell us why.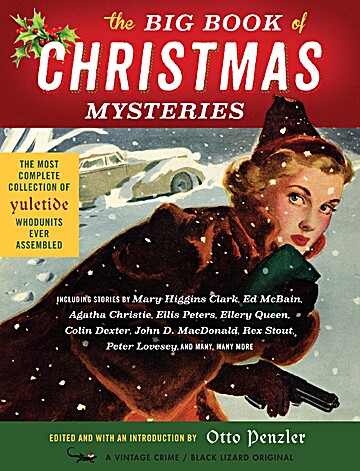 There are so, so many covers that appeal to me during the end of year holidays, but right now, Otto Penzler's Big Book of Christmas Mysteries has everything that I look forward to in a holiday-themed cover.
I love the colours and the contrast between the cold snow and the woman's cosy attire, the contrast between the soft and fluffy-looking snow and the hard metal of both the car and the gun. Of course, the red and green are also contrasts.
The other thing about this book is that it has been my go-to compendium of Christmas short stories for the past 4 years, and it just feels right for the time of year when I pick up the book.
---
Task 2: If you could invent the perfect bookish holiday, what time of year would it occur, and what would it involve?
I'm not particular about the time of year, tho for me it would be a winter festival, so may be around February. I would make it a recognised holiday, where people can get time off, and what is more, people will know that it is a day (or week!) for reading and not pestering the observant, other than to provide snacks and drinks and discuss reading updates and bookish stuff.
Task 3: Jólabókaflóðið, or Jolabokaflod: Are you familiar with this Icelandic holiday, where everybody exchanges books on Christmas eve, then spend the evening reading and eating chocolate. Do you celebrate this holiday? Tell us about it.
Yup, I am aware of the tradition. I do not celebrate it as I usually spend Christmas Eve with family or friends.
Task 4: Let's play Six Degrees of Literation! Start with the book that you are reading right now and make a chain of six books, linked in however you want to link them, to one of the classic holiday reads mentioned in this Guardian article.
Book # 1: The Book of Form and Emptiness – Ruth Ozeki
I just started the book this morning. I have been looking for a new work by Ozeki for years as I have absolutely loved everthing else she has written. The book starts with the death of a jazz musician.
---
Book # 2: Trumpet – Jackie Kay
This was the book that immediately came to my mind while listeing to Ozeki's new book, because Trumpet also starts with the death of a jazz musician. It's a fantastic book, btw.
---
Book # 3: Tales of the Jazz Age – F. Scott Fitzgerald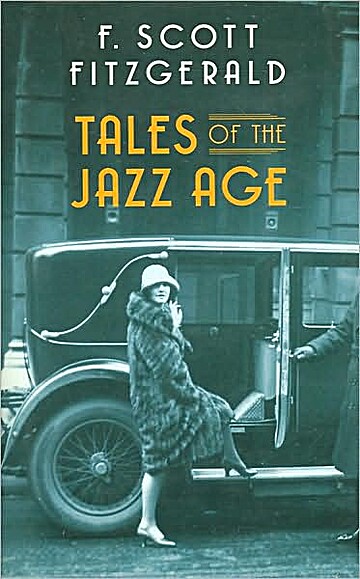 Talking of jazz … I don't get on with Fitzgerald's novels but I do enjoy his short stories. In this collection, there are some really dark ones, and of those is very memorable because it features a camel. Here is a short note by FSF on the story (as found in the Project Gutenberg edition):
"I suppose that of all the stories I have ever written this one cost me the least travail and perhaps gave me the most amusement. As to the labor involved, it was written during one day in the city of New Orleans, with the express purpose of buying a platinum and diamond wrist watch which cost six hundred dollars. I began it at seven in the morning and finished it at two o'clock the same night. It was published in the "Saturday Evening Post" in 1920, and later included in the O. Henry Memorial Collection for the same year. I like it least of all the stories in this volume.
My amusement was derived from the fact that the camel part of the story is literally true; in fact, I have a standing engagement with the gentleman involved to attend the next fancy-dress party to which we are mutually invited, attired as the latter part of the camel—this as a sort of atonement for being his historian."
---
Book # 4: Pyramids – Terry Pratchett
Because who could ever forget the books best character: "You Bastard", the camel.
---
Book # 5: King Lear – William Shakespeare
Talking of Pratchett reminds me of how much better a job he did in Wyrd Systers using (in-part) King Lear as the base of the story than the book I finished a couple of days ago, The Queens of Innis Lear.
---
Book # 6: Orphans of the Storm – Celia Imrie
I know, the next direct link would be either Wyrd Sisters, The Queens of Innis Lear, or something else linking to King Lear (like Edward St. Auben's Dunbar, which is still sitting on my tbr shelf) But I'm going for a bit of a tangent: My audiobook of Wyrd Sisters was read by Celia Imrie, who earlier this year published a book set against the backdrop of the sinking of the Titanic. To date this is the only book by her that I am intrigued by, even tho I am probably not her audience, but I am tempted to find it at the library.
---
EDIT: Scatterbrained as I was when drafting the post for Task # 4, I completely forgot to tie the connections back to the list in the Guardian… D'Oh!!!
So, it should have gone from Pyramids to Hogfather to A Christmas Carol where DEATH also teaches people the spirit of kindness.
Points: 4