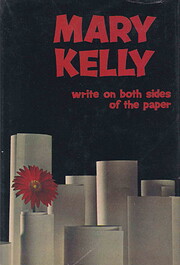 Write on Both Sides of the Paper started off with a burglary at a paper mill. Then we shift focus to a young journalist/writer in Brighton planning a trip, then we shift to the POV of a salesman connected with the mill.
Then I got completely lost as to what the plot was, because we have characters pondering about politics in South America, guerrilla ops, spend a whole lot of time watching a character recover from some sort of fever, and, in the end, I am not even sure that there was a real solution to whatever plot there was.
At some point, however, we have a discussion between characters about whether politics can be inherited. At this point also, the book also gave me flashbacks to Agatha Christie's Passenger to Frankfurt. (Passenger was published in 1970. This book was published in 1969. I wonder if there had been something in the water…)
And, this was the point where I lost faith in this book.
The book never managed to re-connect with me after that.
2* (out of 5*)